Derby Shoulder Instability Rehabilitation Protocol
Full shoulder flexion (mini-band)
Put the band around your wrists with your elbows extended and arms by your side.
Put a minimal amount of pressure into the band and rotate your thumbs 45° out.
Maintaining the pressure, lift your arms all the way overhead.
Do not extend your spine or thrust your chin forward.
Lower the arms to come back to the starting position and repeat.
Reps 10, Sets 3, Rest 3 min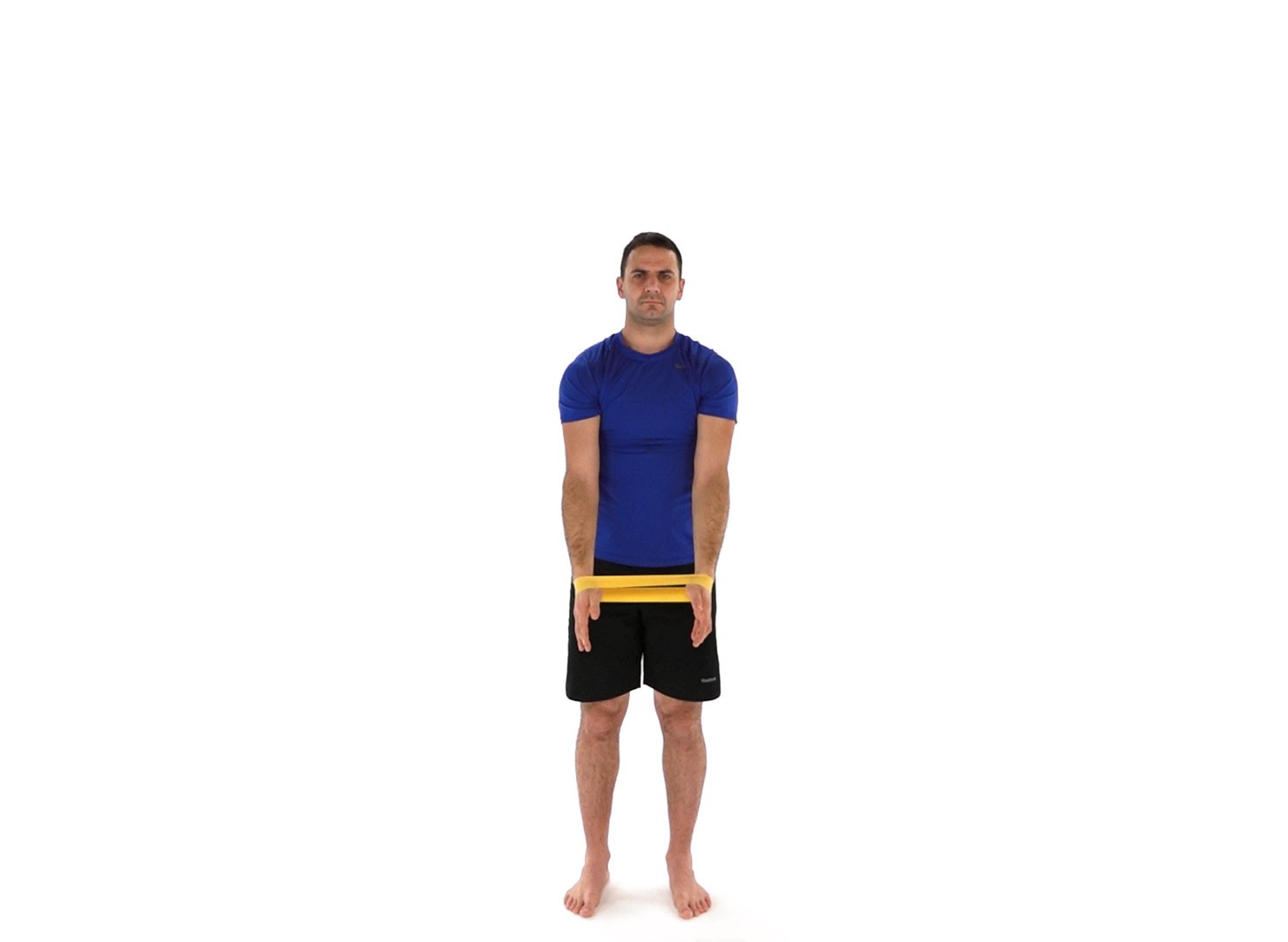 Section two – 2 x per day 5 repetitions